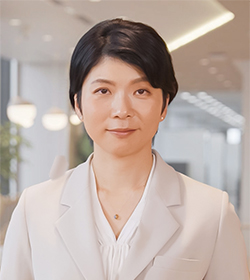 Dear Shareholders and Investors,

We sell MRO (Maintenance, Repair and Operating) products to business customers such as manufacturers, car maintenance factories, and contractors through the Internet or with catalogues. Demands for MRO products are so fragmented that customers are annoyed more with time and effort than with product costs to procure MRO products. We offer the efficient procurement platform for customers by using IT such as the Internet and database marketing effectively.

Our values;
1. Low cost and efficient operation using the Internet, database marketing, and other information technologies.
2. One price policy to eliminate customers' ineffective price negotiations.
3. Customers' convenience coming from 18 million product lineup and 450,000 inventory products.
4. Competitive private brand label and direct import products.

More and more cost and time conscious customers use us, and we have more than 5 million customers registered by now. In the MRO market, scale in product and customer database bring the competitive edge and efficiency. We accelerate the expansion of product lineup and acquisition of new customers for the sustainable growth in the vast MRO market.
Masaya Suzuki, President & CEO